This section is a directory of useful resources for MG30 owners.  If you have something to add, please let me know. Inclusion here does not imply endorsement by this web site.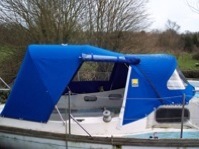 Spray hood and cockpit enclosures
Graham Kirkpatrick reports CJ Marine keep templates of the MG30 coachroof and my new sprayhood came with templates to lay on the coachroof to enable the hood to be fitted correctly".  They can produce spray hoods and cockpit covers.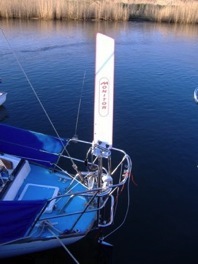 Wind-vane self-Steering
Tony Voss installed Monitor self-steering gear from Scanmar International on Santana in March 2008.  Scanmar designed and supplied custom-made mountings to fit the gear inside the over-hanging pushpin and have retained the plans.  The gear has worked very well.